4 Minute Fridays: The Worst Way To Lose Weight, Easy Hacks To Eat More Protein, And One Ingredient To Avoid In Your Products
Sep 08, 2023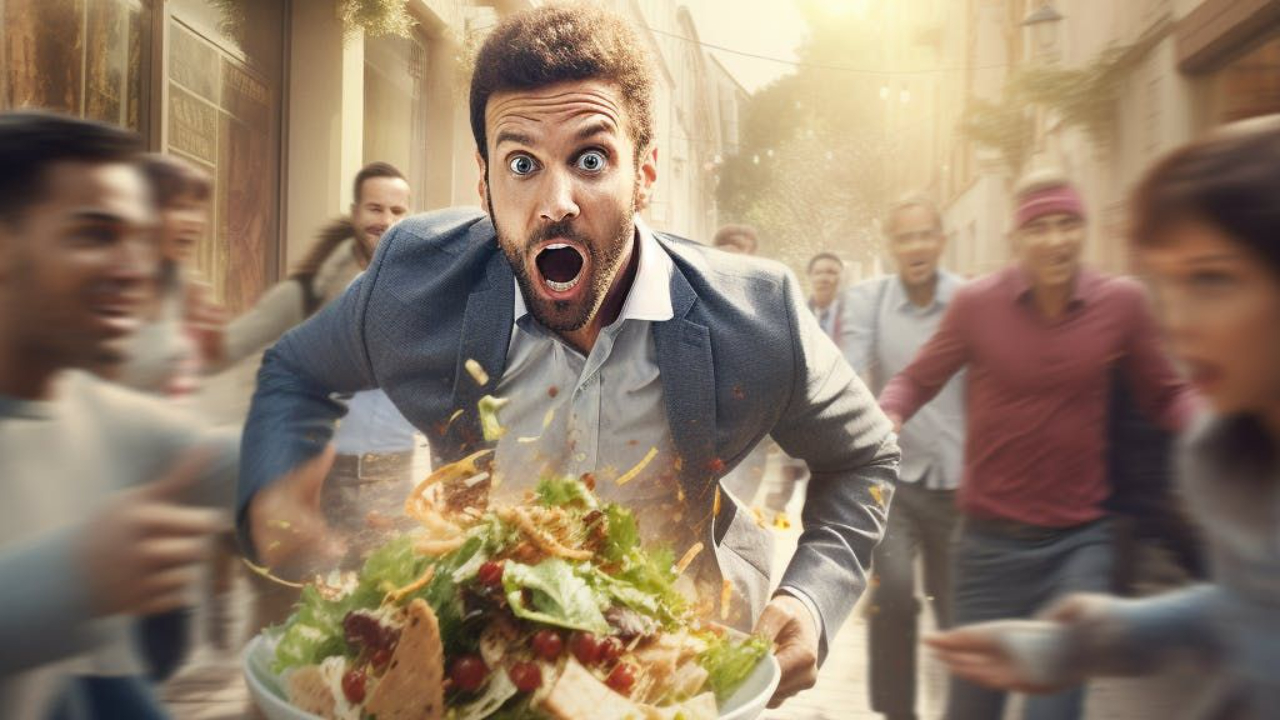 ---
Today's issue is brought to you by ​High Performance Founder Private Coaching.​ We help high-achieving entrepreneurs get lean, boost energy, and build healthy bodies.
We're taking on 7 clients for September so if you're an entrepreneur who's looking to get into your best shape in a way that fits your busy lifestyle click the link below to get started:
---
The other day we put our kids to bed and had that little pocket of time where parents are able to decompress for a few hours before going to sleep.
I had a few extra calories left to eat so I searched for some goodies to eat in the cupboards.
Out of the distance, I saw a plastic bag containing something chewy in nature.
They were gummy dinosaurs and they were perfect for what I was looking for.
I took one bite of the dinosaur and felt an instant crack. A little cap fell out of my tooth and I officially had a gap in my mouth.
Thankfully, the day before one of my newsletter subscribers Alli reached out to me to offer dental services since we live in the same town.
So I texted her and got an emergency appointment the next day.
Sometimes life has a funny timing to it. Chinese people would call this auspicious.
Now I have my cap back in my tooth and all is well. Thanks to Alli and the team from ​Care Dental​ in Kelowna for fixing me up.
That being said...


Here is your 4 Minute Friday:
1. The worst way to lose weight
When people are looking to lose weight what's the first thing they turn to?
They usually do a low-calorie diet paired up with some form of cardio-like running. They would make it even worse by not eating enough protein.
This is the absolute worst way to lose weight. The reason is that your body adapts to the stimulus you provide it.
When you use the combination of cardio, low calories, and low protein you may be losing weight but along with that weight, you'll be losing a significant portion of muscle.
This is why we employ a combination of resistance training, calorie deficits, and high protein in the ​Lean Body 90​.
If you're looking to lose a few pounds, avoid the pitfall of cardio and calorie deficits. The loss of muscle is not worth it.


2. How to hack your way to more protein
Speaking of protein I've found a few sneaky ways to add more protein into your meals.
The first way is to add some cottage cheese to your scrambled eggs. This makes them more creamy and adds around 15 grams of extra protein.
The second way is to add unflavoured collagen to your morning coffee. Collagen won't affect the taste and has also been shown to be beneficial for the hair, skin, and nails. Each scoop adds an extra 10 grams of protein to your coffee.
The final way is to cook rice in bone broth. Bone broth contains glutamine and glycine while adding some flavor to the rice. This adds up to around 19g of protein.
Sometimes getting enough protein can be a chore so I hope these help make the process a bit easier.


3. Avoid this ingredient at all costs
There's an ingredient that's found in common moisturizers, face and skin cleaners, sunscreens, deodorants, shaving gels, toothpaste, makeup, and many other products.
They're called parabens and studies​ show that they can disrupt hormones in the body, cause harm to fertility and reproductive organs, and increase the risk of cancer.
Other studies​ have detected parabens in nearly all urine samples taken from adults in the U.S., regardless of demographic.


How to avoid parabens:
The best way is by reading the ingredient label on the back of the product packaging.
Look for words ending in "paraben" such as methylparaben, propylparaben, ethylparaben, butylparaben, isobutylparaben, and isopropylparaben and avoid products containing these.


Client of the week - Daniel K, Entrepreneur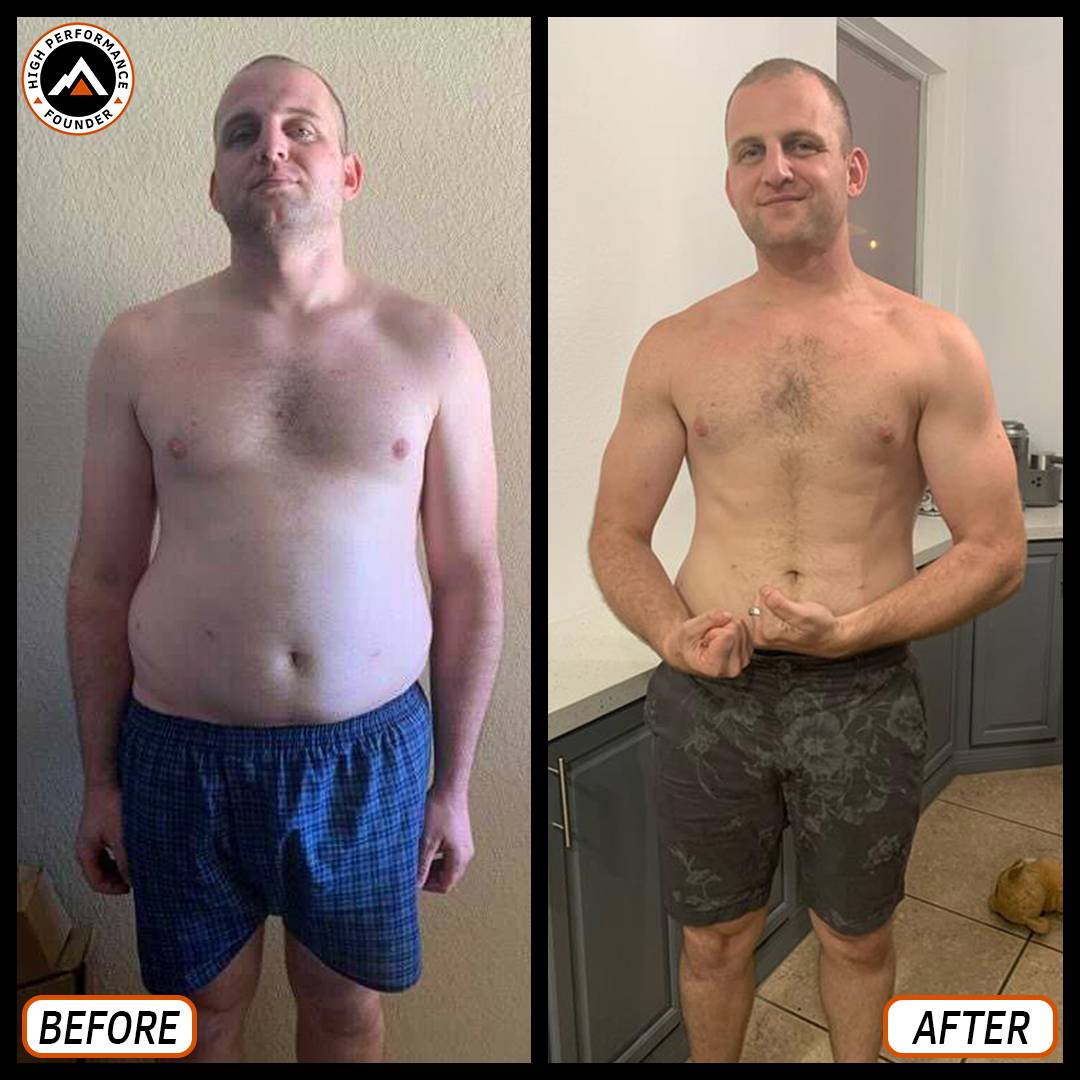 Dan is an entrepreneur who struggled with his weight since starting his business. His goal was to lose the excess weight, drop the belly, and boost his energy levels so he could reach his full potential.
In one year, we've dropped 54 lbs and got him into his leanest body since college.
Our strategy was to lift weights using progressive overload to keep his metabolism high while losing weight. We ate a high protein nutrient-dense diet that fit his lifestyle and set some routines to fix his sleep habits.
The best part about it is he committed to the plan, trusted the process, and he's reaping the rewards of his new body and life.
If you're an entrepreneur who wants to be confident in your body and increase energy in a way that fits your busy life click here for a strategy call.​


One Quote to Finish Your Week Strong
"You are responsible for exactly who, what, and where you are in life. That will be just as true this time next year. Situations aren't important. How you react to them is. You have to play it where it lies."
Instead of pointing the blame we must look in the mirror and take responsibility of where we are at this very moment.
You take the power back when you take ownership of your situations.
- Dan


Whenever you're ready, there are 2 ways I can help you:
1. Are you an entrepreneur who wants to get lean, boost energy, and get in your best shape in a way that fits your busy lifestyle? ​Apply for private one-on-one coaching here.​​​
2. If you're still looking to get lean, I'd recommend starting with an affordable course:
→ ​The Lean Body 90 System:​ Transform your body with the Lean Body 90 system. This comprehensive course will teach you the system I use to help my clients become lean and energetic in 90 days in only 90 minutes a week. ​Join 1000+ students here.​​
​3. Want to promote your business to 151,000+ health and fitness enthusiasts? ​Click here to sponsor my newsletter.